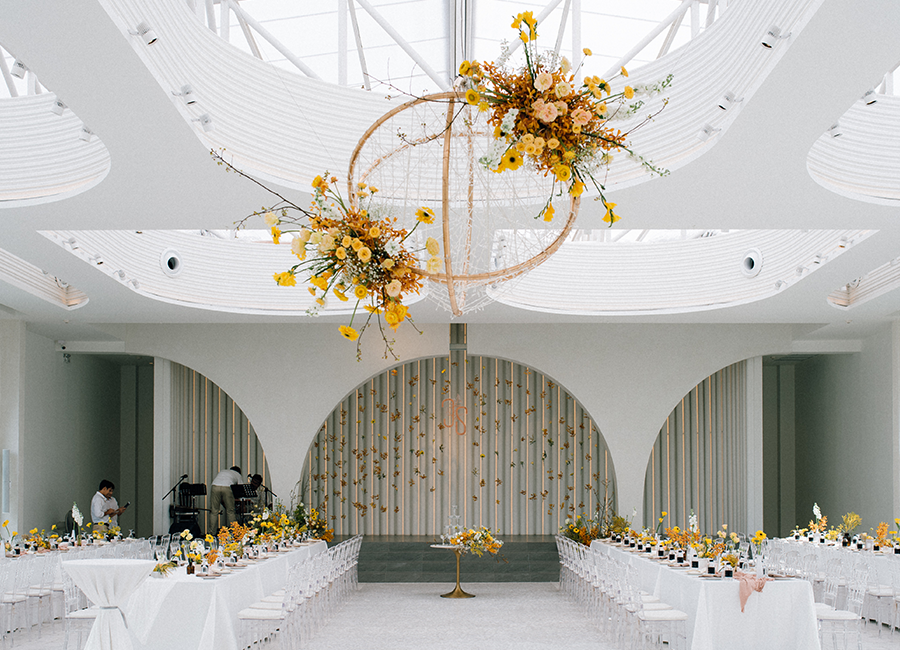 Natural lighting is the best jewelry to adorn a space with. The surreal glow provided by the arched windows in Suntouch coats the room with positivity, and the tender touches of sun rays will create a warm ambience for your blissful reception. Suntouch is the most spacious component of our venue

Max Capacity: 400 Pax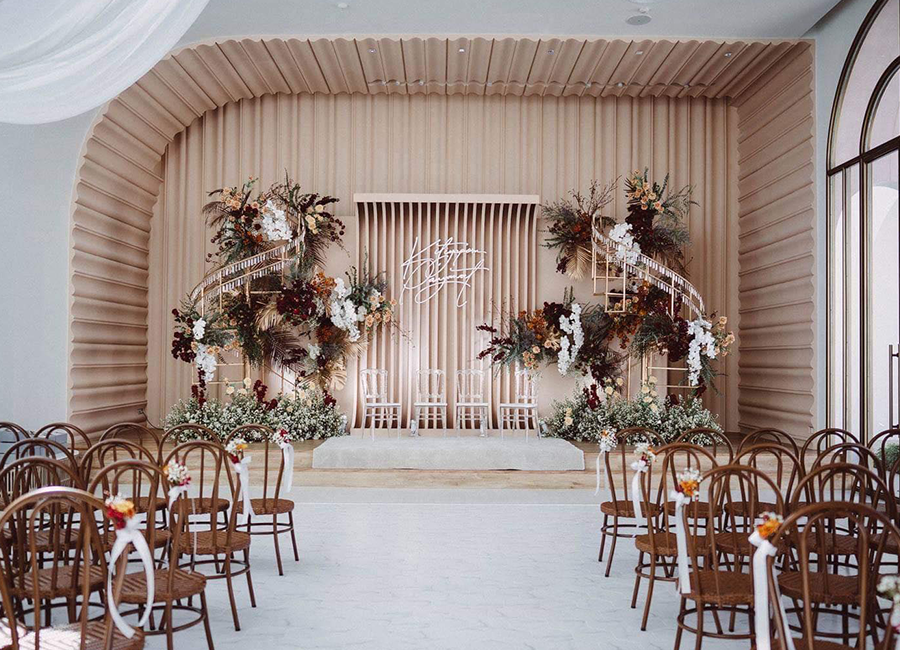 To be romantically sentimental is to be Moonstruck – a concept faithfully reflected by the purposefully built Moonstruck chamber. The warm, soft lighting, inspired by that of a moon's gentle gleam, makes it ideal for family gatherings and smaller traditional occasions. In hand with its awe-inspiring beauty, the room is also versatile and can be partitioned into two smaller spaces for religious ceremonies and traditional engagement ceremonies.
Max Capacity: 120 Pax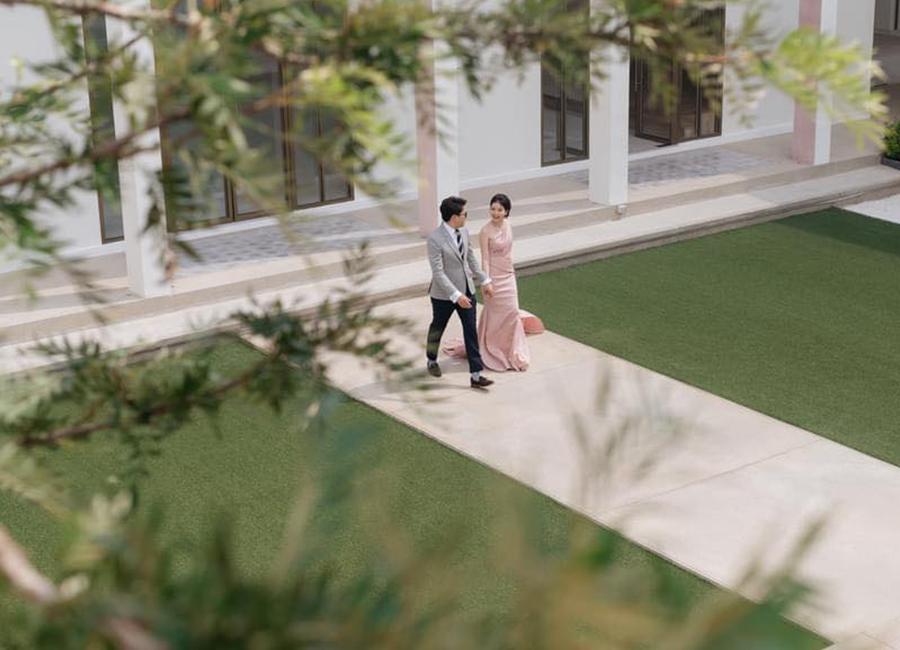 The modest, yet resounding courtyard brings together the two chambers with lush, leisurely green and functions as a rest space or a multi-functional outdoor venue. This area is also popular among the bridesmaids, who often wait eagerly for the bridal bouquet to be thrown. The courtyard also features a palatial staircase, fit for a fairytale.
Max Capacity: 80 Pax